Football season is FINALLY upon us andI am so excited!!  Who will you be cheering for this year?  I am a die-hard Saints fan and I look forward to attending as many games as possible each year.  I am thankful to have a friend that helps me celebrate my birthday each year in New Orleans and this year will be no different.  We already have our rooms booked and tickets ready!  (Oh and I HAVE to put this out in the Universe – I am open to accepting Saints season tickets however they may come to me.  And so it shall be.)
If you have ever attended a stadium football game, you know that there are "stadium-approved" bags that you must use if you want to get past the front doors.  Below is a snapshot of what is approved at the Mercedes-Benz Superdome:
With that said, I thought I would share a few of my pics for STYLISH and stadium-approved  bags.
Imoshion Clear Messenger Bag – This bag has tons of style with the grommets and top handle.  It will hold as much as most medium-sized messenger bags.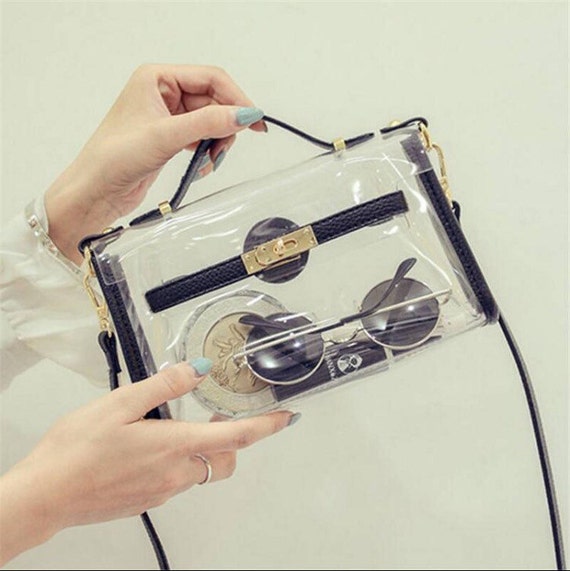 Small Bag from Etsy– This is a small clutch-like purse that is perfect for the "just the essentials" girl.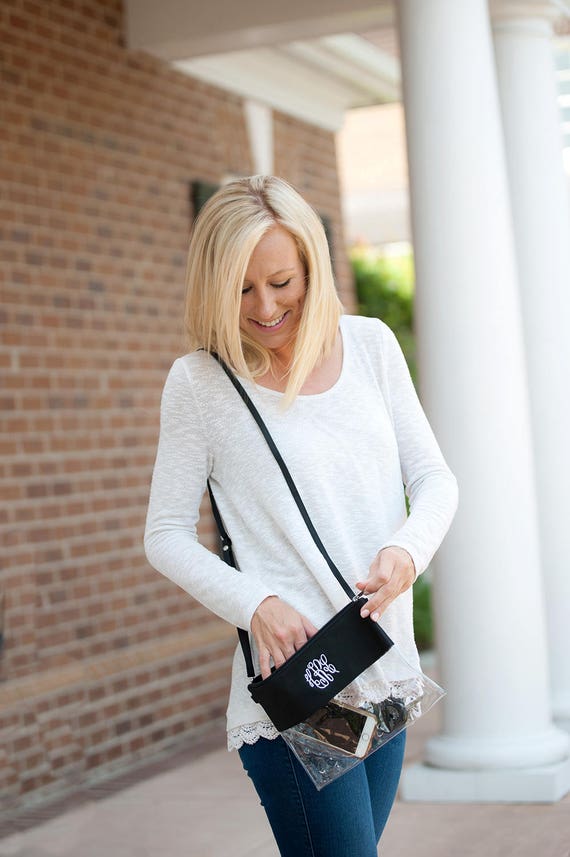 Monogrammed on Etsy– This purse is fairly thin and will hold only necessities.  The good part about this bag is that it is completely flat so it will take up virtually no space in your suitcase!
Round gold– A fun, yet stylish choice for those who want something besides the typical square or rectangle-style purse.  Too bad they didn't offer this one in a football shape!!
Amazon.com– This is the purse I chose to try this year.  (Don't worry Kim!  I got you one, too!)  This purse also comes with a small wallet to keep your cards and ID hidden from view, as well as a small bag that is perfect for compartmentalizing.  I plan on putting my lipstick, lip gloss, and hand sanitizer inside of it.  The top of this bag clasps shut and you can wear it as a cross-body.
So, which one is your favorite?  Do you have other suggestions, too??  Please share!
Thanks for reading!!
Love,
Erin Sharplin Love
Panache by Erin