If you know me, you probably know that I am a stickler for taking care of my skin.  My mom taught me at a young age (thirteen, to be exact) the importance of proper skin care and boy am I glad I actually took that piece of advice!!  As the years on the calendar pass by, I can honestly say they have been good to me.  My skin, in my opinion (and hopefully in yours, too), does not look it's age.  There are two main skincare products that I can credit for that.
Today, I am passing them on to you in hopes that you will gain the same benefits from them as I have.
Holy Grail Product #1 – Skinceuticals CE Ferulic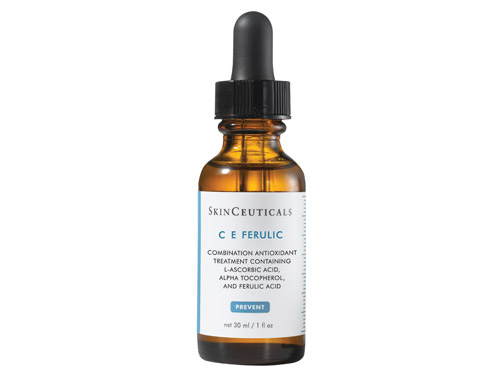 Vitamin C should 100% be a part of your anti-aging skincare routine.  This particular formulation, by Skinceuticals,  reduces free radicals, firms skin, and increases collagen production.   Vitamin C should be used each morning (skip evening with this product) and it is the first thing I apply after my toner – which I will discuss next.   This CE Ferulic serum is on the expensive side at $165 a bottle, but it lasts for several months and it is SO worth it.  I haven't found another vitamin C product that gives me the same results as this one.  I purchase it from Lovely Skin and I even have a 15% off coupon code for you – Save15
Holy Grail Product #2 – DDF Glycolic Toning Complex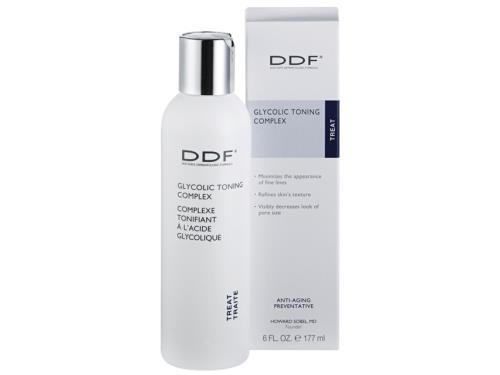 Glycolic acid is the other MUST in every anti-aging skincare routine and my favorite glycolic product is the DDF toner.  This toner gently exfoliates, refines pores, diminishes lines and wrinkles and encourages cell turnover.  After washing my face I apply this toner followed by the CE Ferulic serum every morning.  I, of course, complete my routine with an eye cream and daytime moisturizer with SPF.  I also use this toner in the evening followed by a skin oil instead of the Vitamin C and daytime moisturizer.  Again, I purchase this product from Lovely Skin and it is $43.
When I found these two products and began using them with each other I can't tell you the changes I began to see in my skin.  The fine lines in my forehead are MUCH less pronounced, my pores are smaller, and my once extremely oily skin has leveled out.
If you take my advice and use these products, please report back to me!!  I know you will love the change in your skin!!
Also, if you have any holy grail products that you think I should try, please share them in the comments!!
Thanks for reading!
Love,
Erin Sharplin Love