When I meet with a new personal shopping or outfit coordination client I always ask them who's style they admire.  It helps me to help them be able to create their own personal style.  So who are your fashion icons?  Mine are below: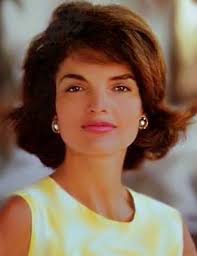 Jackie Kennedy Onassis – She was the first person I admired and wanted to emulate.  Although, my personal style is a far cry from her conservative chic style, I still feel like I have a little of her infused in me. 
Anne Hathaway – I truly think she is the most beautfil woman!  She's so timeless and classic. 
Reese Whiterspoon – She has definitely grown into her style.  I remember her style in her younger years, and I much prefer it now.  Way to go, Reese! 
Rachel Zoe – I can see myself in absolutely everything Rachel wears, except, of course, for the fur.  She has my since of bohemian, contemporary, chic style down for sure!
Erin Sharplin Love